It saddens me to report that Eddie "Umaga" Fatu has passed away today at the age of 36.
Fans of professional wrestling for the past decade have become familiar with Eddie's work through his time in WWE, Japan, and TNA. His runs as Jamal in Three Minute Warning and Ekmo caught the attention of many, but it wasn't until Eddie became the "Samoan Bulldozer" Umaga in WWE that we all truly came to appreciate the talent that he possessed. His show-stealing Royal Rumble bout with John Cena and his high-profile bout against Donald Trump's Bobby Lashley at WrestleMania both stand out as two major moments in a career that had more high points than most stars can ever hope for. Unfortunately, although there seemed to be far more to see him accomplish in the wrestling business, we won't get that chance.
My heart goes out to Eddie's family, children, and friends at this time. His passing will be felt within the wrestling community by both performers and fans. His larger than life attitude both in and out of the ring will be missed by those who called themselves his friends as well as those who called themselves his fans. All of us here at World Wrestling Insanity send out our condolences. May he rest in peace.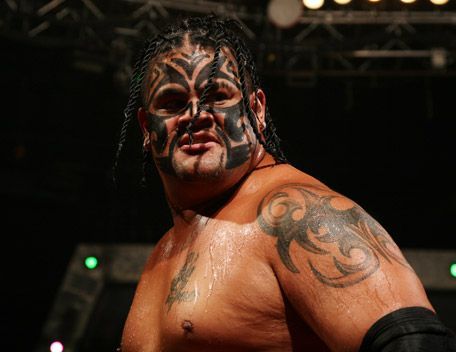 March 28, 1973 - December 4, 2009